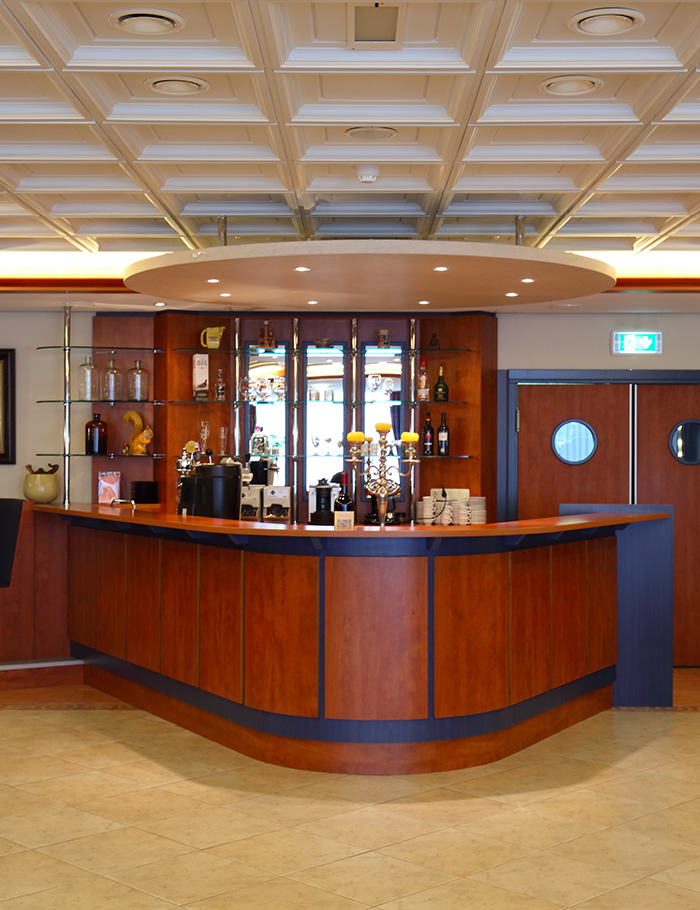 Bar & lounge with ambiance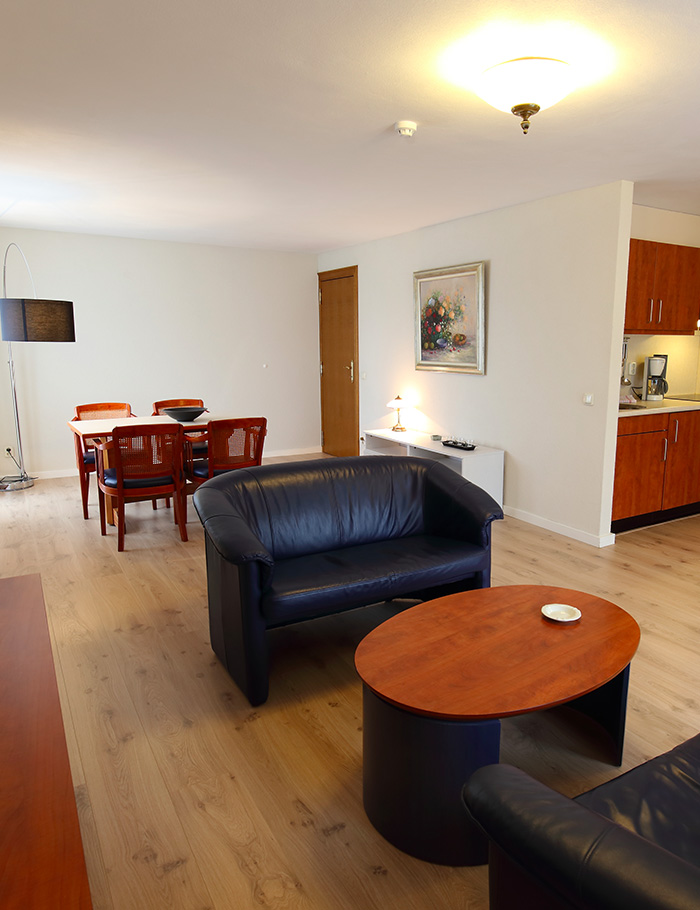 Luxery rooms & apartments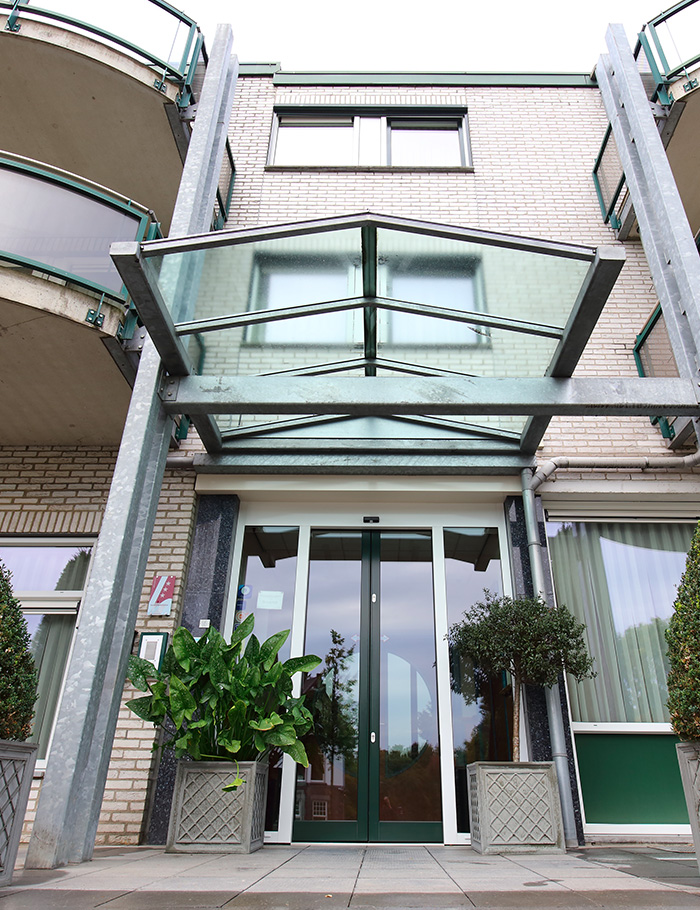 Central localisation
Welcome to
Residence Het Dal
---

At the foothills of South Limburg's hill country, between Heerlen and Maastricht, you will find Residence Het Dal. A stylish oasis for a short or longer stay in one of the finest regions of the Netherlands.
As a guest you will want for nothing.
Our hotel rooms and apartments offer every comfort and are equipped with all modern conveniences. In the large, attractive meeting area you can read a book or newspaper, play a game, have something to drink or just relax whenever you like. In the morning we will prepare a delicious Limburg breakfast for you. If you have any questions or requirements, feel free to ask us at any time. In short, we offer a pleasant, homey atmosphere with full attention to detail to make Residence Het Dal feel like your second home. Come and enjoy the peace and quiet and our special Limburg hospitality!
We have special facilities for disabled people. Our common areas are wheelchair-accessible and there is an elevator. There are also a number of apartments with special facilities.
---

Completely new interior
Our spacious, stylish rooms and apartments are perfectly renovated and equipped with Wi-Fi, digital TV, comfortable armchairs, large beds and a luxurious bathroom.

Bar & lounge with ambiance
In our large, newly decorated meeting-room you can read a n interesting newspaper or a nice book, any time you want. Play a game, have a drink or just relax.

Public transport
We are extremely well reachable by public transportation. Because of our location nearby the trainstation Klimmen-Ransdaal, there is a perfect connection towards Heerlen and Maastricht.

Free Wi-Fi
As an extra service you can use our free Wi-Fi network throughout our entire accommodation. The network is available in the rooms ass well as in the apartments and our bar & lounge.

Free parking
If you are arriving by car, you can park it next to Residence Het Dal. There is a convenient large parking space near us. You don't need to make a reservation and parking is totally free!

Stay for a while
At Résidence Het Dal it is possible to rent one of our apartments for a longer period of time too. Our suite even has a separate entrance and exit, for your convenience!
Want to make a reservation?
You can use our contactform to reserve your stay.
We would like to refer you to our contactpage.
Would you prefer to book your room or apartment by phone? That is possible and we are happy to help you.
Contact us so that we can prepare your booking for you.